Patricia Nicholson's professional career developed around the aesthetic of freeJazz, a movement that she has helped lead as the founder and director of Arts for Art & Vision. As a dancer, choreographer and improvisor, Ms. Nicholson has developed her unique approach, drawing freely from traditional and non-traditional techniques to create an eclectic approach to intuitive movement and composition. Her free jazz collaborations have been presented at music festivals in Europe, Canada and the U.S. and at the Movement Research Dance Festival in NY. She has collaborated with William Parker, Yoshiko Chuma, Don Cherry, Billy Bang, Matthew Shipp, KJ Holmes, and many others …
All of Ms. Nicholson's work has been in collaboration with live music. In recent years, she has also utilized video, art, theater or use of spoken word. This integration further blurs the lines between the disciplines.
Current Projects
"Hope Cries for Justice" is a piece with a bassist William Parker specifically to carry a creative response to the current assault on justice.
'Studies In Freedom,' began in 2013 with William Parker and guests, performed in Montreal, Ottawa and Washington DC, Detroit etc. The new version,

'Revolution Resurrection' with musicians Jason Kao Hwang, Michael TA Thompson, and dancer Jason Jordan and artist William Mazza began in January 2015 with performances at Evolving, VISION 20, Dissident Arts Festival & Roulette NYC, etc. For Vision 22, June 2016, Ms. Nicholson produced, directed and choreographed 'Songs for Freedom' for 19 musicians, 5 dancers with sets and live visual art projections.
Highlights
a residency in Nicola-Lenivetz, Russia with performance in Moscow
a residency at Hurta Cordel, Madrid working with dancers Wendell Wells, Raquel Sanchez
"Music and the Shadow People," dance / theater work choreographed by Patricia Nicholson, performed at Theater for the New City, at the UnCool Festival in Poschiavo, Switzerland and at Guelph Jazz Festival, Canada.
"A Shadowed Light," directed and choreographed by Patricia Nicholson collaborating with William Parker and working with four Swedish dancers and ten musicians, performed in Sweden
"Mass for the Healing of the World," directed and choreographed by Patricia Nicholson with four dancers and William Parker's Little Huey Creative Music Orchestra, performed at the Verona Festival, Italy.
"Vision Peace and Battle Cries," directed and choreographed by Patricia Nicholson for 15 dancers and 15 musicians, performed at La MaMa, NY.
"A Thousand Cranes," a peace opera with a chorus of 1000 school children directed and choreographed by Patricia Nicholson in 1981.
AWARDS
"Producer of the Year" from the Jazz Journalist Association in 2003, 2006, 2008 and nomination in 2005.
Arts for Art received in an Award for Adventurous programming from ASCAP/CMA in January 2012.
Photo by Michael Wilderman
Teaching
Dance Coach 1985 – to present
Children's DANCE Program -1988 to 1992
Children's Day Camp with dance, music and art – summer of 1984 to 1986
Workshops in New York, Russia, Sweden, France, Hungary 1998 to present
Dance workshop at Mindbuilders Creative Arts Center – October 2016
Improvisation & Dance Workshop at Just Listen! Festival, Marseille, France – October 2017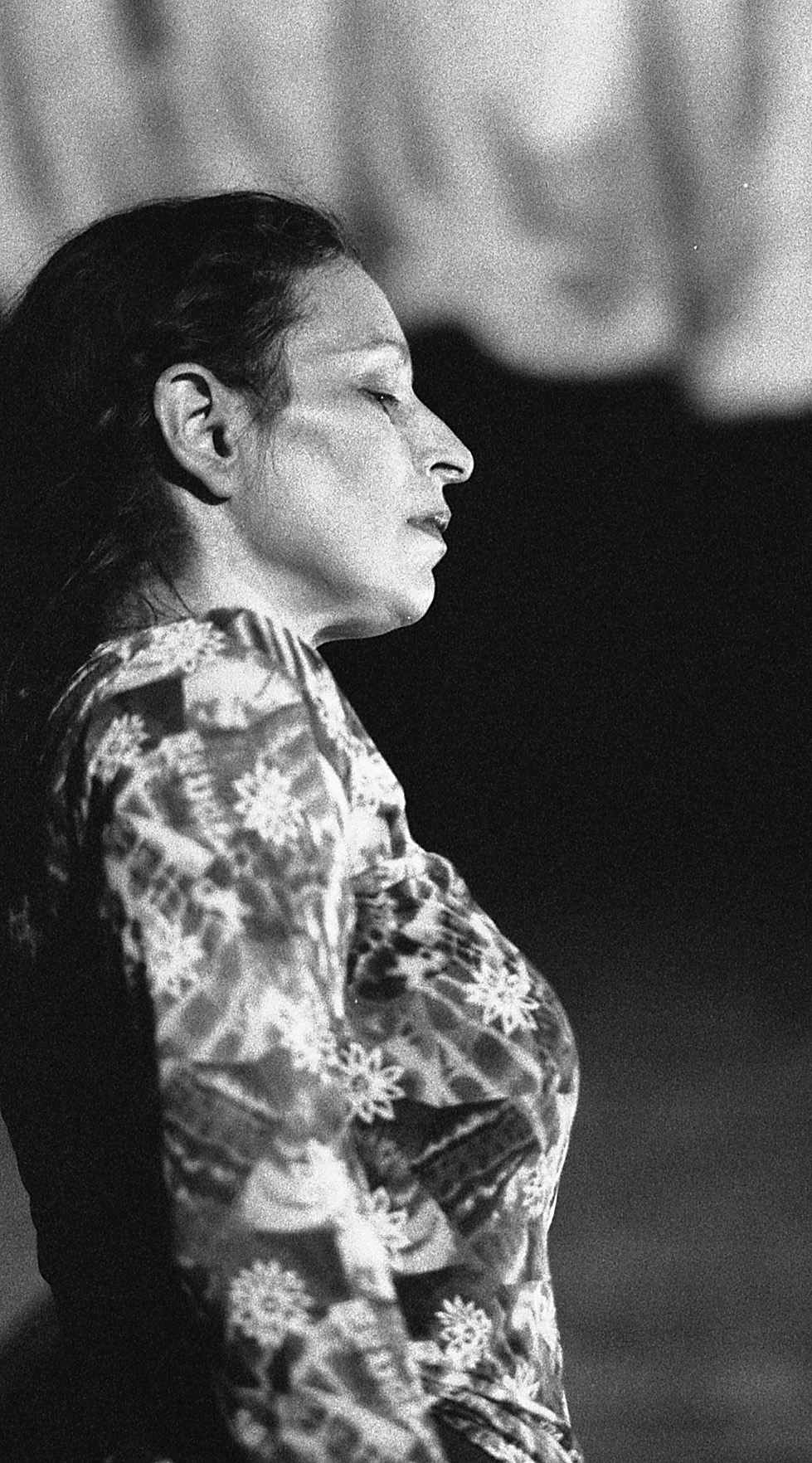 dancer, poet and organizer of movement, music and causes - has developed her work within the aesthetic of free jazz. Her use of composition and improvisation is influenced by this consistent relationship.
–"Sound moves across our physical bodies, interfacing upon a universal dreamscape, till we imagine & dance the possibility that changes everything".
Her work has been presented at festivals in Sweden, France. Spain, Hungary and Italy as well as in the US.
Photo by Michael Wilderman